Accessing myWorlds
myWorlds is a private page inside the WCA World Championship 2019 website where you will be allowed to control everything related to your attendance to this competition. The access to myWorlds is done with WCA identification and is secure.
In order to identify yourself, we will be using your account from the WCA website. If you already know about the WCA website, you already have a user account in the WCA website, and you already have your WCA ID associated to your account, then you can skip the following instructions, go down to the bottom of this page and access myWorlds now. But if you are unsure, please continue reading.
Get a WCA user account
First, let's make clear the difference between a WCA account and a WCA profile. Everyone who has ever competed in a WCA competition has a WCA profile in which their official results and rankings are shown. But it's not the WCA profile that you need in order to gain access to myWorlds!
Instead, you need a WCA account. The credentials for a WCA account are your email address and your password. If you don't have a WCA account yet, sign up for one now.
The sign up process clearly distinguishes users that have already competed (and have a WCA ID) and users who have never competed. If you have competed and you already have a WCA ID, make sure you sign up with it.
Claim your WCA ID
If you already have a WCA account and you have a WCA profile (that is, you have competed before and hence you have a WCA ID), make sure your WCA ID and your WCA account are linked by claiming your WCA ID.
While it's not mandatory to have a WCA ID for accessing myWorlds, it's crucial for us to know your WCA ID if you have one. So, if WCA World Championship 2019 is not your first competition, make sure you are providing the correct WCA ID for you before the competition dates.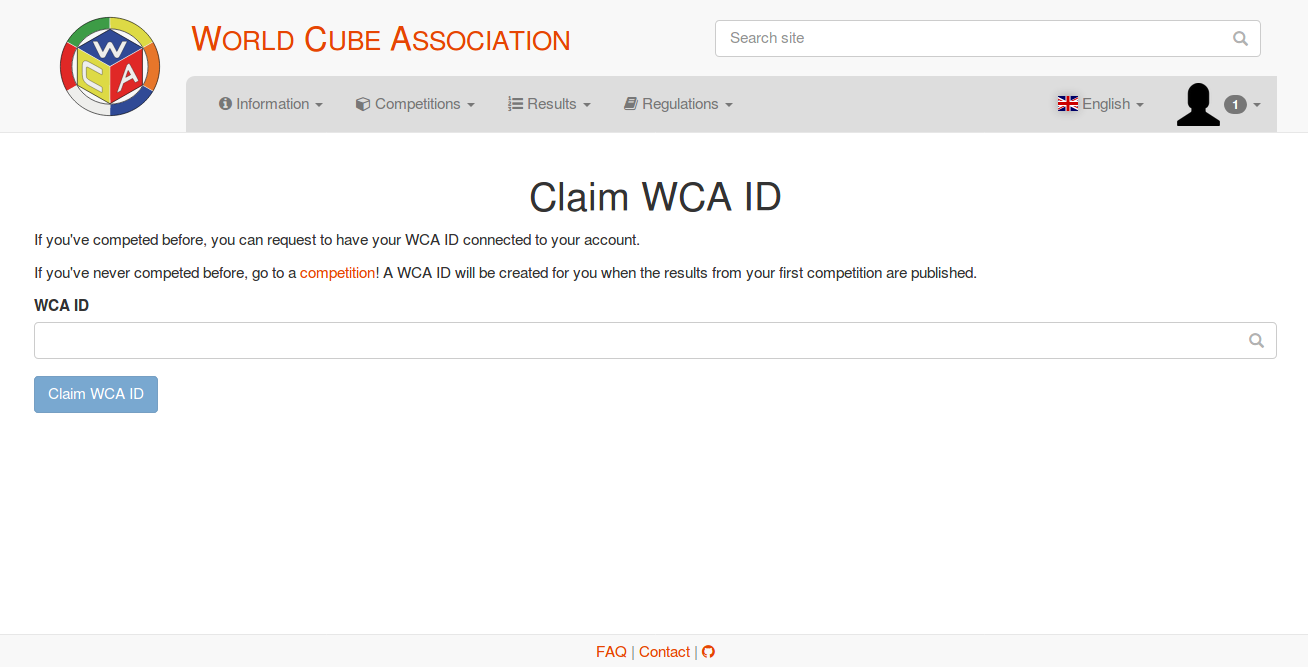 Grant us permissions
The last step is taken just after you hit the button below. You will be prompted about authorizing us to get access to your WCA account details.
We are never provided with your personal password, so you can confidently grant us permission. We will only have access to your details as a competitor and strictly nothing else, and we will treat that information confidently.